Our products
Comco EPP is your competent partner in the production of standard semi-finished products, custom-made semi-finished products, moulded parts or finished parts made of thermoplastic and thermosetting plastics in our own production facilities.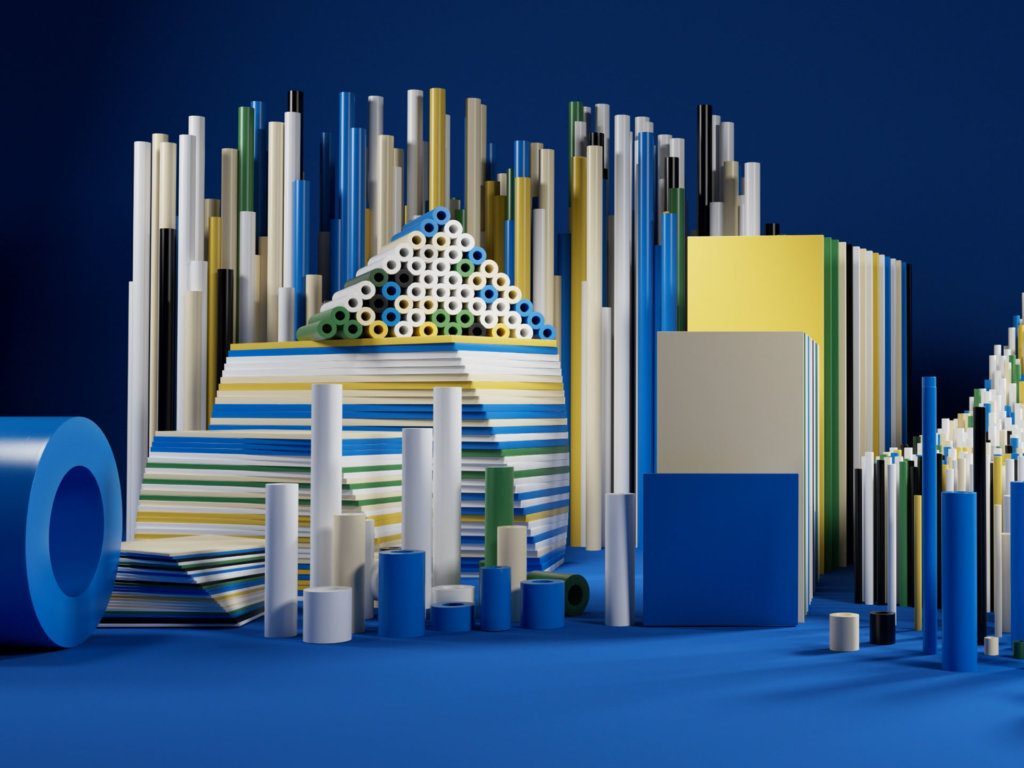 Semi-finished products
With decades of experience as a manufacturer, Comco EPP offers standard semi-finished products and custom-made semi-finished products made of thermoplastic and thermosetting materials.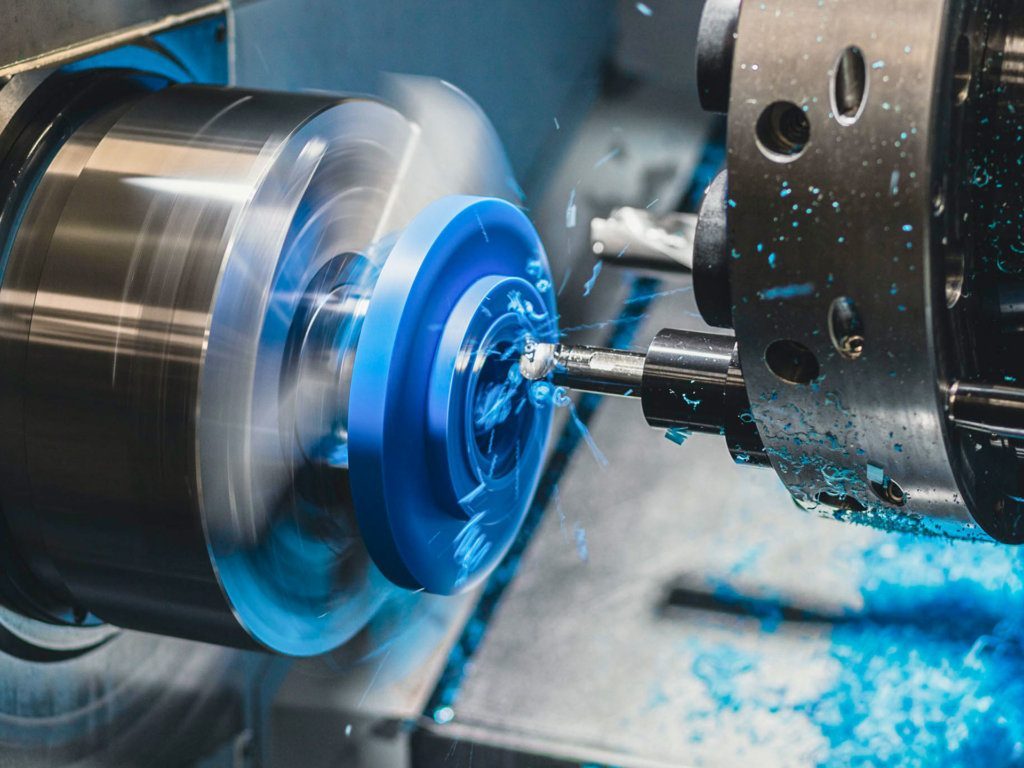 Finished parts
Our in-house CNC centres are dedicated to the machining production of customer-specific finished parts in thermoplastic and thermosetting plastics. Whether individual parts or entire production runs: you can rely on consistently high quality.
Comco EPP Product Knowledge
1. The Comco EPP material pyramid
Our Comco brand stands for premium thermoplastic materials and the highest quality. Thermoplastics can be divided into amorphous and semi-crystalline based on their structure. The material pyramid below classifies our thermoplastic materials according to their thermal load capacity.
THERMOPLASTICS
1 Polyolefins PE, PP
2 Acrylic glass PMMA
3 Styrenics PS, ABS, SP
4 PE-UHMW
5 Polycarbonate PC
6 Polyamides PA
7 Polyacetals POM
8 Polyester PET
9 Polysulfone PSU
10 Polyester PETP, PBTP
11 Polyetherimide PEI
12 Fluoroplastics PTFE, PVDF
13 Polyphenylene sulphone PPSU
14 PEEK, PEK, PEKEKK
THERMOSET PLASTICS
16 Melamine MF
17 Phenol PF
18 Epoxy EP
19 Silicone SI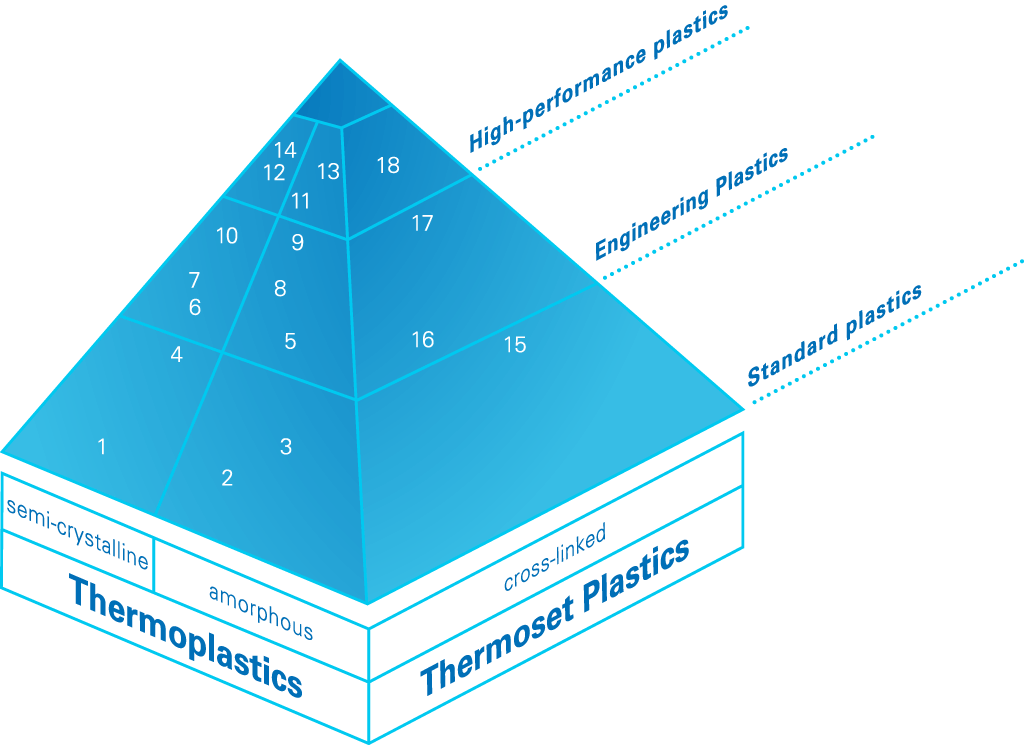 2. Thermoplastics & thermoset plastics – what is the difference?
The main difference between the two materials is that thermoplastic materials can be deformed within a certain temperature range. Thermoset materials, on the other hand, can no longer be deformed by heating after they have hardened.
In extrusion (from the Latin: extrudere = to push out, drive out), plastics or other viscous, hardenable materials are pressed through a nozzle in a continuous process. For this purpose, the plastic – the extrudate – is first melted and homogenised by an extruder (also called a screw press) by means of heating and internal friction. After exiting a shaping die, the plastic solidifies into the shape specified by the die, such as a round bar, plate, flat bar, tube or profile.
4. What is polymerisation or casting?
Polymerisation is a chemical reaction in which monomers, mostly unsaturated organic compounds, react under the influence of catalysts and with the dissolution of the multiple bond to form polymers (molecules with long chains consisting of monomers linked together). A distinction is made between homo-polymerisation, in which only one type of monomer is reacted, and co-polymerisation, in which two or more different monomers are made to react. Polyamide 6 castings are produced exclusively by such a process and can thus be manufactured in a variety of shapes and dimensions. This process also allows the addition of modifications such as oil or solid lubricants, which adapt the property of the material to the respective application.
5. How can different plastics be identified?
Plastics can be classified into certain groups by the following identification tests:
Touch
Fracture pattern
Crystallinity
Density
Firing test
Beilstein test
Float test
Solvent test
Plastix semi-finished products centre
The Comco semi-finished products centre "Plastix" supplies you with precise blanks according to your dimensions – high quality, fast and inexpensive. Plastic sheets, plastic rods and plastic blanks with prompt availability.
Advice for your request.
You are not sure or have a question about one of our materials? Do not hesitate to contact us. Together we will find the ideal material for your request.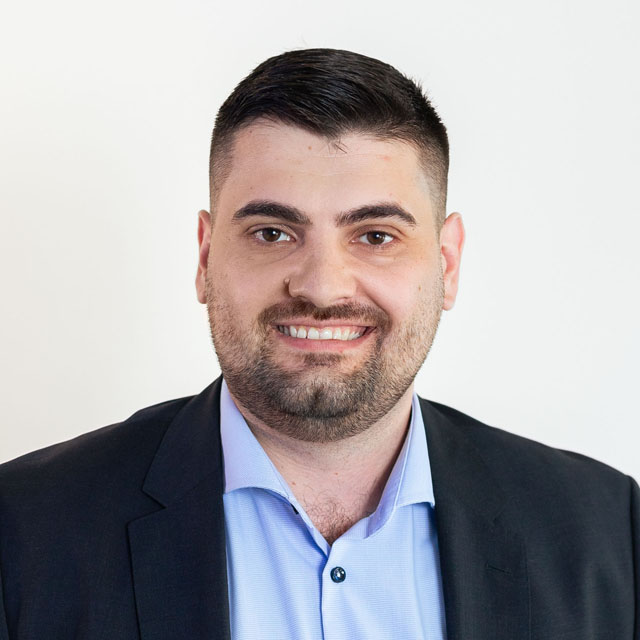 Ing. Kristian Kostic, MA
Team Leader Internal Sales / Teamlead Sales