#04 – football world cup
Why the 2022 World Cup will be a smash hit.

More than half of the world's population watched the 2018 World Cup in Russia: According to FIFA, 3.572 billion people watched the matches – in private homes, at public events or on digital platforms. Around 1.12 billion people worldwide watched the final live. To ensure that everything runs smoothly at the next World Cup in Qatar in 2022, we are making our contribution: with sliding elements and guides for movable stadium roofs that can be opened and closed like a convertible.
In teamwork with the clients and architects, we found the perfect solution: sliding elements made of black-coloured cast polyamide on which the moving parts of the roofs are mounted. Usually, such elements and guides are coloured green or red. We have developed a process to colour the desired elements black to match the desired architectural image. In addition to the climatic challenges in the desert state of Qatar, it was a question of function, aesthetics and architectural demands. This match goes to Comco EPP and its clients.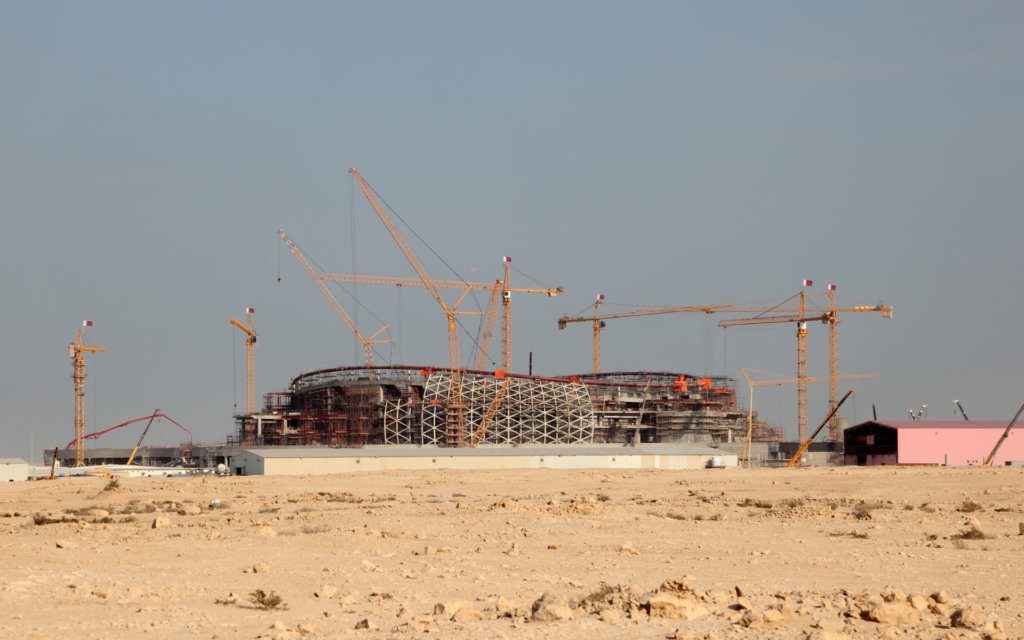 Sliding elements made of black cast polyamide
Guides made of black cast polyamide
"Qatar wants to show its best side as host of the 2022 World Cup. Black sliding elements are an important part of that."