#06 – Crane Manufacturer
Why 43,303 containers hang from our plastic parts every day.

Shanghai is the largest container port in the world: 43,303 containers are loaded there every day, using cranes equipped with plastic parts from Comco. This is because the leading crane manufacturers rely on the durability and safety of our plastic components for heavy loads – and even replace components made of steel with them. This increases the service life of the suspension ropes and reduces the tendency to slip.

Whether harbour cranes, jib cranes for trucks, all-terrain cranes or Hiab cranes: wherever heavy loads are lifted, the leading producers rely on plastic parts from Comco. Whether rope sheaves, rope pulleys or sliding elements: Unlike steel, our plastics are maintenance-free and reduce friction. This helps users save precious energy and increase efficiency.
The components are exposed to the heaviest loads day after day. That's why we pay special attention to the durability and safety of our plastic parts. Why we guarantee the highest standards? Comco produces the semi-finished products in-house, and we implement customised components with our own engineering team – exactly according to the customer's specifications. Special requests are the norm for us.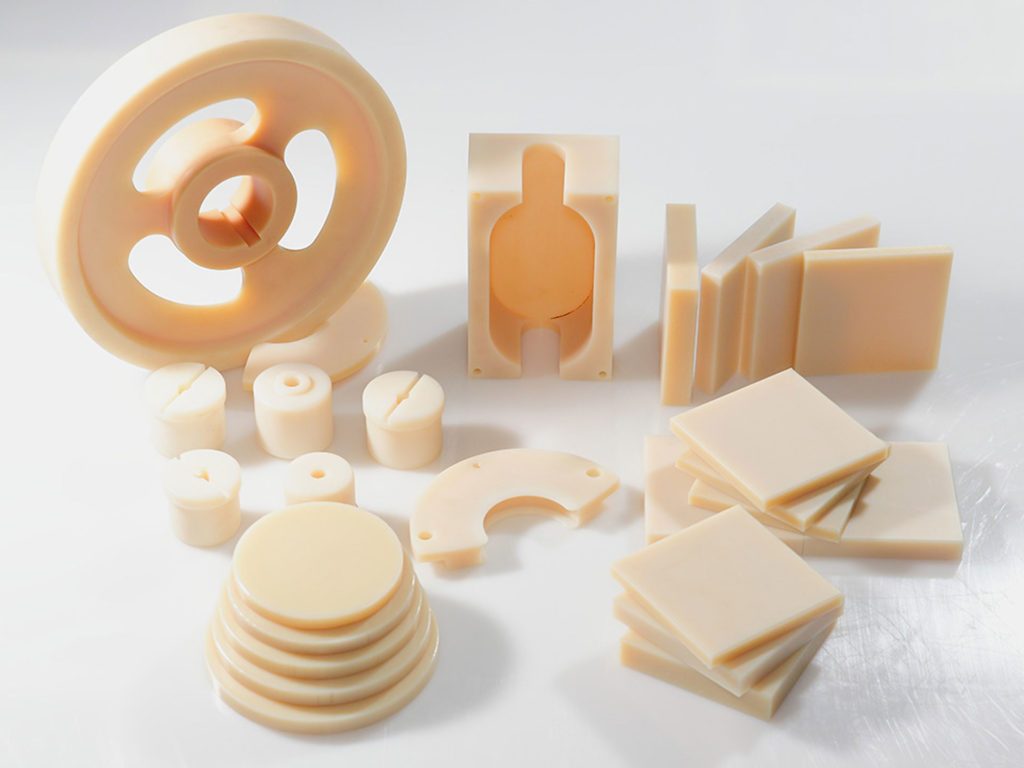 Rope sheaves
Sliding elements for telescopic booms
Rope pulleys
"Greatest durability and lowest friction losses are decisive competitive advantages in crane construction."