Plastic carriers
Log carriers for the sawmill industry
In the woodworking industry, things can often get rough, especially when conveying logs. Our plastic carriers are perfect for these demanding conditions. They are mounted on sturdy steel chains, enabling quick and precise sorting of logs according to their grade. The carriers bring the logs quickly and accurately to their respective sorting boxes, where they are stored for further transport to the sawing line.
Our goal is to ensure smooth operation of sawmills with our Comco-Classic quality carriers. They are made of high-quality plastic and have a long service life. If you are looking for reliable plastic carriers for use in sawmills, you have come to the right place. Contact us today, and we'll help you meet your requirements and make your operation even more efficient.
For applications in the woodworking and sawmill industry, our Comco-Classic carrier quality is high performance, wear and abrasion resistant. Many of our customers in the domestic woodworking industry rely on our material.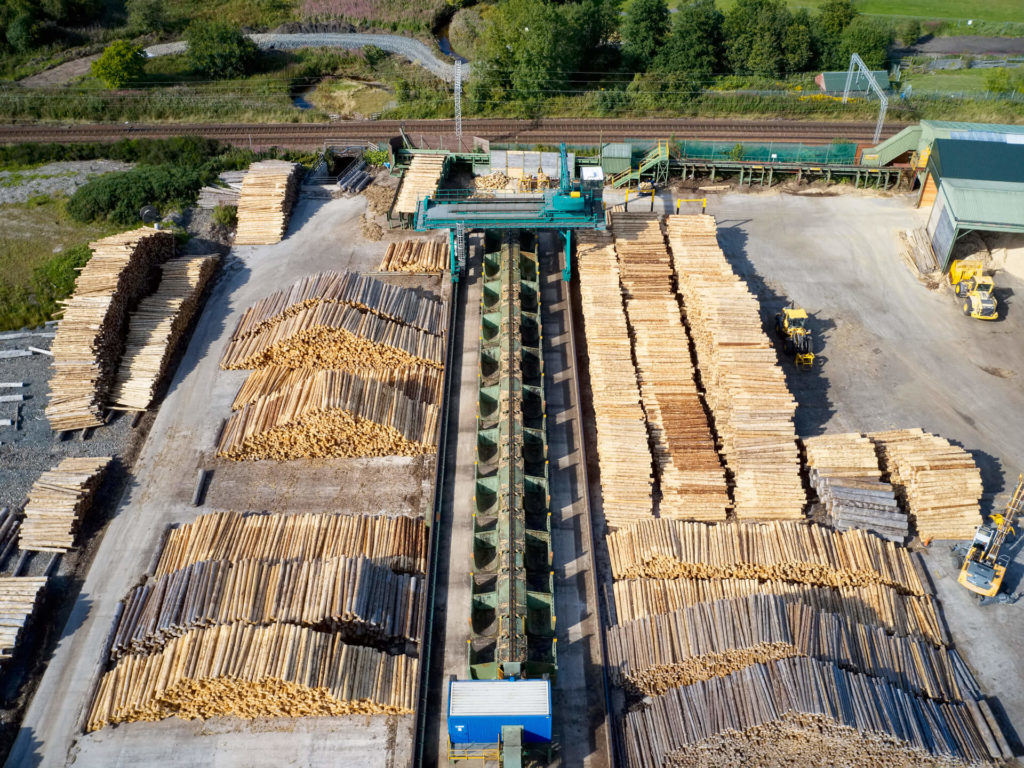 Advantages:
very high wear and abrasion resistance
low coefficient of sliding friction
very high notch toughness
no moisture absorption
high UV resistance
self-lubricating
noise damping