Impact protection strips
Highest quality at the best price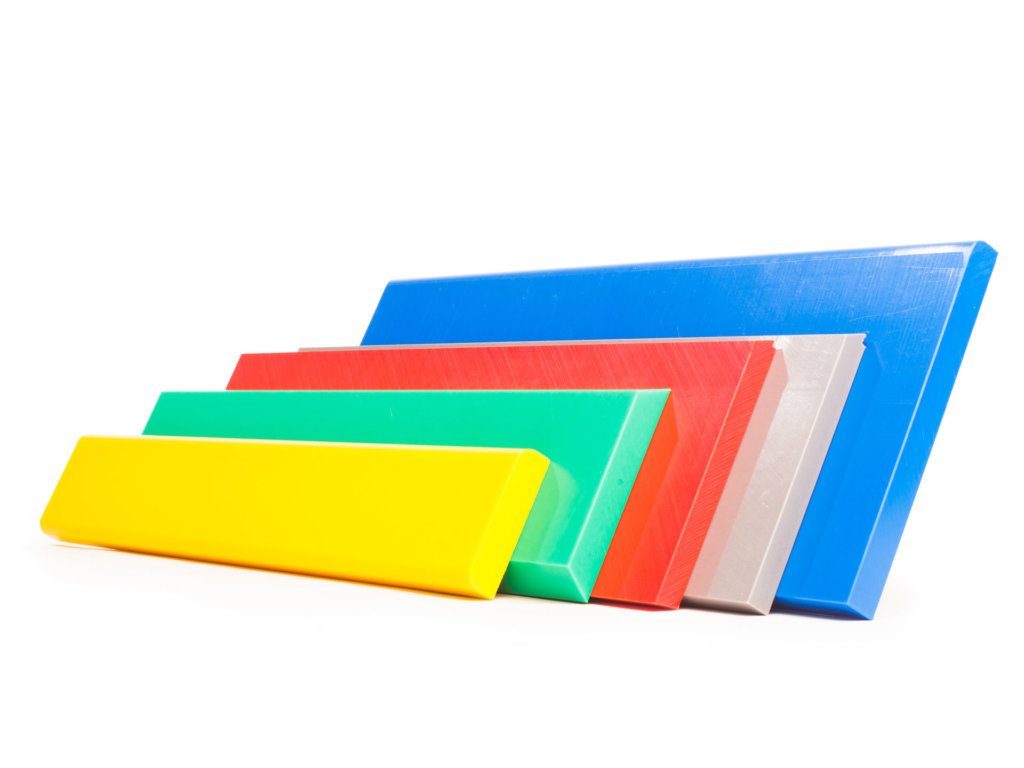 Comco-Premium impact protection strips and wall protection profiles according to your wishes:
We offer you a wide range of impact protection strips for shop fitting, gastronomy, food industry and refrigeration or air conditioning technology. Our impact protection strips made of MK-Premium 500, PE 500, PE-HMW and MK-Premium 300, PE 300, PE-HD protect walls, shelves, counters and other surfaces from damage. The material is characterised by extreme impact resistance, high cutting resistance, virtually stress-free, physiologically harmless, no water absorption and easy cleaning.
Further designations:
Plastic ram protection strip, Plastic impact strip, Plastic ram protection made of PE 500 or PE 300, Wall ram protection.
We are also happy to supply you with designs with milled or planed surfaces on all sides, broken or chamfered edges, countersunk or normal holes: Send us your sketch!
Lengths:
1000 mm to 6000 mm
Standard: 2000 mm, 3000 mm
Widths:
100 mm to 600 mm
Standard: 100 mm, 150 mm, 200 mm, 300 mm
Thicknesses:
10 mm, 12 mm, 15 mm, 20 mm, 25 mm, 30 mm, 40 mm
Colour:
natural
Similar to RAL:
Yellow – RAL 1003, RAL 1018
Blue – RAL 5005, RAL 5017
Green – RAL 6024
Red – RAL 3020
Russet – RAL 3009
Black – RAL 9005
Grey – RAL 7037, RAL 7004