Flexi Cast
Special formats and special colours in cast polyamide
With Flexi Cast, Comco EPP is one of the few manufacturers to offer you customised, waste-optimised cast polyamide 6 sheet formats.
The cast sheet manufacturing process allows for custom sheet sizes and results that are tailored to your exact needs.
We can produce cast polyamide plates with "flexible" length and width: The length is freely selectable between 2000 and 3050 mm and in the width between 1000 and 1500 mm. The unit weight can be up to 450 kg per plate.
higher sheet utilisation due to polyamide 6 casting process
optimised waste and thus minimal costs
You only pay for the processing weight
special formats from a minimum purchase of 500 kg
maximum available size 3050 x 1500 mm
There are almost no limits to your wishes regarding colours and modifications. Would you like cast polyamide sheets in the colour red? Challenge us: Your specifications are our order!
The standard formats for cast polyamide 6 are 2000 x 1000 and 3050 x 1220 mm for stock items. For thicknesses 110 mm and above, we stock sheets in 1000 x 1000 mm plate format and block formats.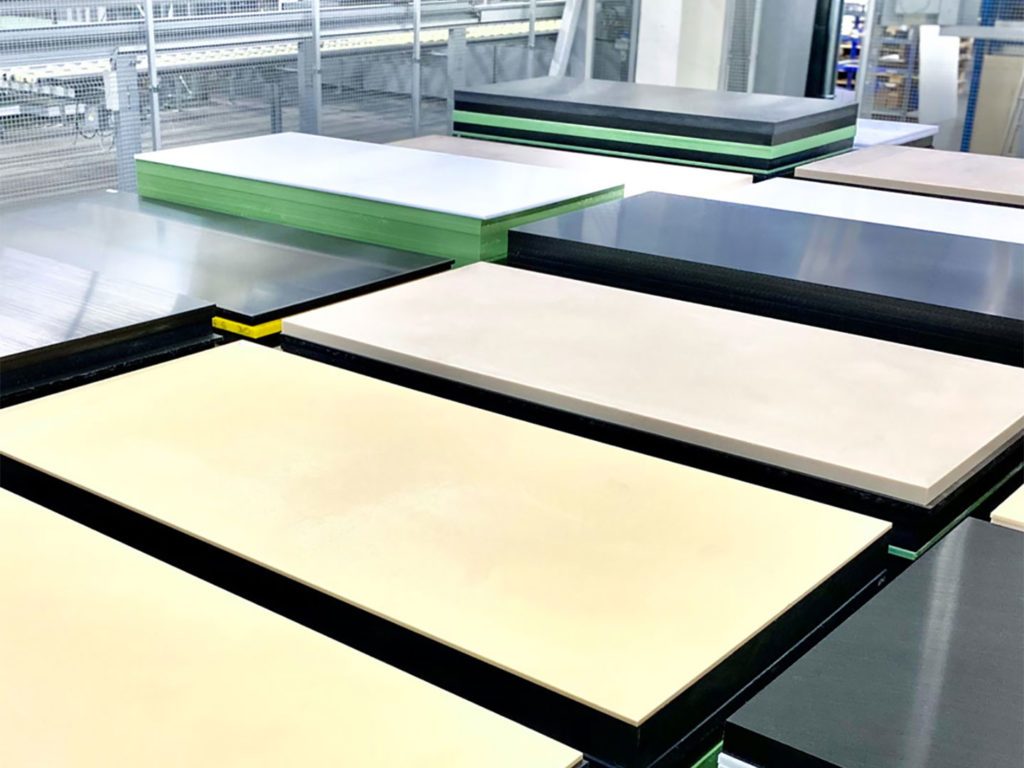 Flexibility
When it comes to the size of our cast polyamide sheets, you are no longer limited to standard dimensions. Choose the appropriate sheet size depending on your application and minimise waste and costs.
Height: 1000 – 1500 mm
Length: 2000 – 3050 mm